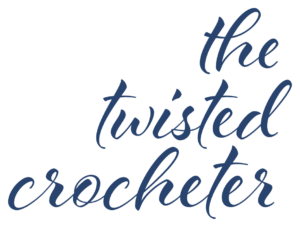 Unique handmade crochet creations.
Each item is mindfully created, with love and positive energy.
If you are looking for a one of a kind gift, you can create one yourself, using any of our free or premium patterns.
Or choose from our already created pieces that are ready to ship!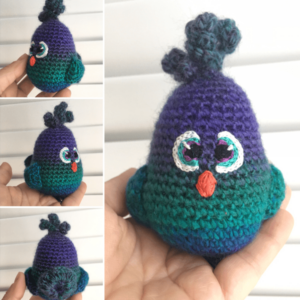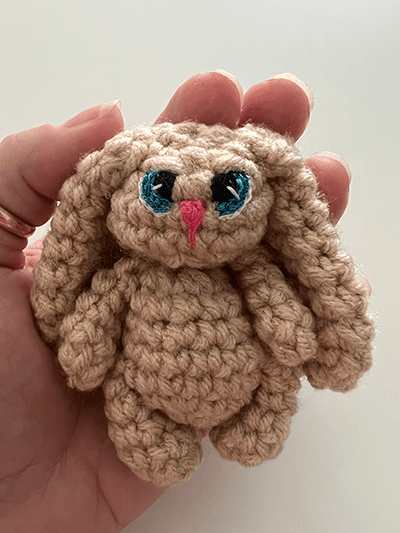 Bitsy Bunny – Free Online Crochet Pattern
Bitsy Bunny is a cute and cuddly crochet toy that is perfect for children and adults alike. Made with soft and fluffy yarn, this tiny bunny fits snugly in the palm of your hand, making it an ideal companion for on-the-go adventures. With its big floppy ears and adorable button nose, Bitsy Bunny is sure to melt hearts and bring a smile to anyone's face. This little toy is expertly crafted with intricate details that make it a unique and special addition to any collection. Whether you're looking for a charming gift or simply want a sweet and snuggly companion, Bitsy Bunny is the perfect choice.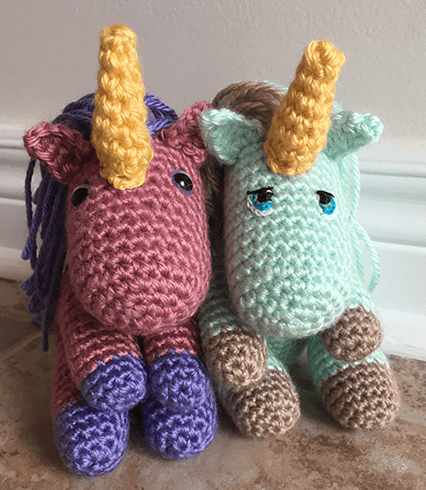 Enchanting Unicorns – Free Online Crochet Pattern
Bring some magic to your crocheting with this enchanting unicorn pattern! Perfect for unicorn lovers of all ages, this pattern will guide you through the creation of a whimsical unicorn complete with a flowing mane and tail, delicate hooves, and a shimmering horn. The finished unicorn measures approximately 6 inches, making it the perfect size for snuggling or displaying on a shelf. The pattern includes detailed instructions, helpful photos, and a list of materials to help you create your own magical unicorn. Whether you're an experienced crocheter or just starting out, this pattern is sure to inspire you to create a one-of-a-kind unicorn that you'll treasure for years to come. So grab your crochet hook and some yarn, and let the magic begin!
Unique Gifts
Handmade and truly one of a kind! Gifts that are keepsake worthy.
Created with Love
I love to create. I do my best to add expression and feeling to my creations and hope that when you receive them, you will feel the positivity in my creations.
Handmade
Handmade creations are a piece of art! Buying handmade items guarantees no one else will give the same gift as you 😉
Don't Be Shy
If I didn't answer all of your questions, feel free to drop me a line anytime.